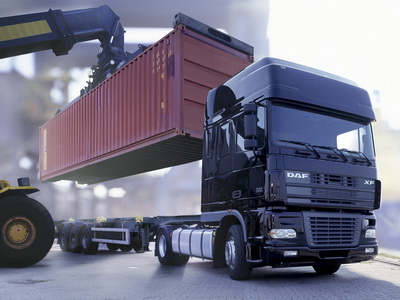 Our company has been engaged in forwarding services since 2004. During this time we have acquired reliable partnerships. You can contact us if you have a need for the delivery of goods from Central Europe, Scandinavian countries, Central and East Asia, as well as for the transportation of goods within Russia and the countries of the Customs Union.
The organisation and implementation of road transportation is carried out using our own transport, or with the involvement of a wide network of contractors and partners.
The main types of transport used for road delivery of goods:
euro trucks (tarpaulins, isotherms, refrigerators), carrying capacity up to 22 tons

container trailers with a carrying capacity of up to 25 tons

Platforms, trawls for transportation of oversized cargo

road trains (couplings) as part of a tractor and semi-trailer with a carrying capacity of up to 22 tons

small-tonnage vehicles, with a carrying capacity from 1.5 to 10 tons
Transportation of goods by a euro truck (tarpaulin semi-trailer) is used to transport goods that do not require temperature control.
For the transportation of dangerous goods, our company provides a vehicle equipped with an ADR kit, permits and licences, also a driver who has received appropriate training.
Organisation of transportation of oversized cargo.